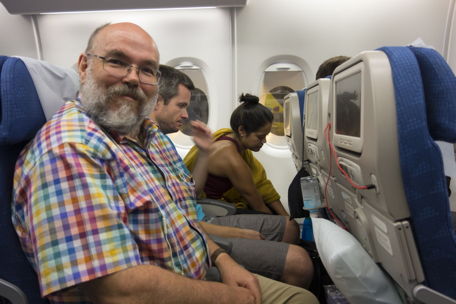 The pleasure of being on the last laps: this was after boarding
our flight from Seoul to Los Angeles. (Bigger version.)
Wednesday, November 16: Bangkok to Seoul
to Los Angeles to Twin Cities, and all in one "day"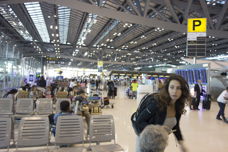 Nothing much to report on our last 36-hour day, stretched by our crossing of the International Date Line. There were none of the travel horror stories that you read about, no canceled flights, no rude co-travelers.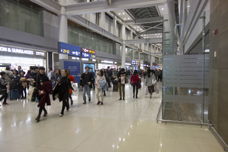 We woke up in our elegant Bangkok hotel, had an excellent breakfast there, and made our way back to the airport by the same amazingly long underground pas­sage­way that we had navigated the night before, and checked in without significant difficulty at the Bangkok airport. Both the Bangkok and the Seoul Airports put LAX to shame: modern, roomy, bright, airy. We're used to the United terminals 7 and 8 at LAX, which simply are not up to par, on any standard at all.
And so we finally made it home, glad as always to be there, ready to fall into our usual routines. It was an excellent trip.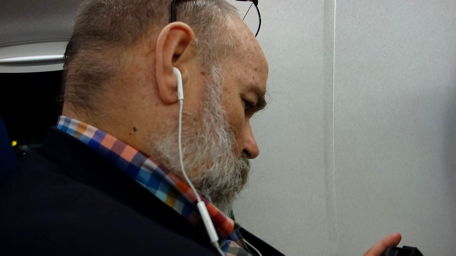 I'm not sure whether this was taken while waiting in LAX or
on the Los Angeles-Twin Cities flight. The time-stamp
says 8:45pm, but with all the zone-changes,
that doesn't mean too much. (Bigger version.)
At any rate, this is my last photo of the trip.